To find out more about
Tuesday Talks
and to get involved with the discussions, visit the goodreads group by clicking on the link. It's a lot of fun with a lot of bookish people.

Your Favorite Book or Series of 2015
As most of you know, I posted a
My Top Reads for 2015!
a few days ago, so I'm going to approach this a little differently. Instead of rehashing a post you can go and read for yourself, I'll pick a series or two that I read and loved in 2015. These books may or may not have appeared on my favorite reads list. I'm going to try and stick with only series that are complete.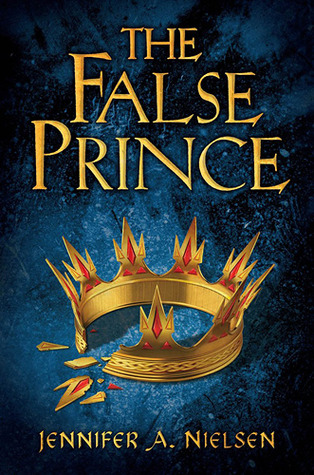 The Ascension trilogy by Jennifer A Nielsen was by far my favorite series of 2015. It's a middle grade story that follows a charming and clever boy as he is taken from being a street orphan to become an impostor prince. It was so good.
The Skinjacker trilogy by Neal Shusterman is another favorite of 2015. It follows children who are stuck in an in-between state between life and death. They are creepy and fascinating.
And finally, the Swimming Through Clouds trilogy by Rajdeep Paulus. These books follow two siblings living in an abusive household and their fight to break free and the people who help them do it. It's gritty, sad, happy, and just good.
What were your favorite books or series of 2015?