Each month the group
Monthly Recommendations
, which was created by booktubers Kayla (from Kayla Rayne) and Trina (from Between Chapters), has a new topic for everyone to use to recommend books. There is no set number of books, no set genre, just a general topic that's mostly up to your interpretation.
April: Survival Stories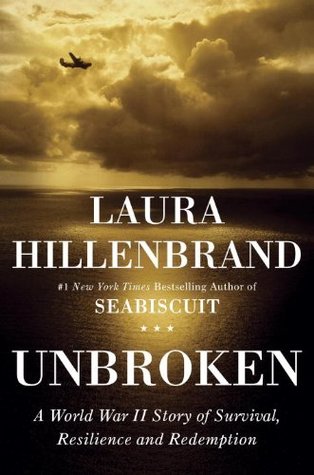 Unbroken
is the story of Louis Zamperini, a WWII veteran who was declared dead while imprisoned in Japanese POW camps. He was an Olympian, a troublemaker, and unbreakable. This is a remarkable story, as I'm sure many other true WWII accounts are. It can be difficult to read as it depicts the horrors of war, but it was done very well here and was never overly graphic where it wasn't needed. That's one thing I love about Laura Hillenbrand's writing. Highly recommended it you enjoy nonfiction and want to learn more about some of the men and women who fought in this war.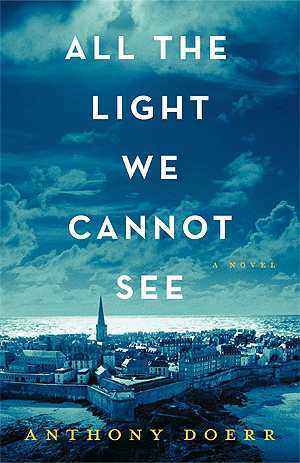 This novel follows two characters during WWII. Werner, a German orphan with a gift for radios. And Marie Laure, a blind French girl driven from her Paris home at the onslaught of WWII. The story switches between time frames, weaving the story together through past and present situations. And it's beautiful. There is so much horror, but also greatness in the people subjected to the war. A great read for those interested in WWII historical fiction.
This is about the survival of a horse and his owner. Snowman was sold for $80 and considered worthless. He was gentle though and a good lesson horse. He also had an amazing talent for jumping that was previously undiscovered. He won several jumping awards and contests. It also shows how is owner was surviving after immigrating to the US and becoming a horseback riding instructor. Another great nonfiction read for those who love horses.




These are my three survival recommendations. I've read many others, I'm sure, but these three really stood out to me. They show so many different sides of survival for both humans and animals. And they are each beautiful in their own way. I would love any of your recommendations if you have some, so please comment and let me know what your favorite survival stories are!